Independent
play time.
No parent required.
Smart Teddy nurtures an independent and inquisitive mind, an integral part of a successful future.
Interactive stickers
are on us
An interactive sticker set that helps to develop independence and set healthy routines.
Put the stickers up around the house
so that your baby can learn to activate and do these activities on their own: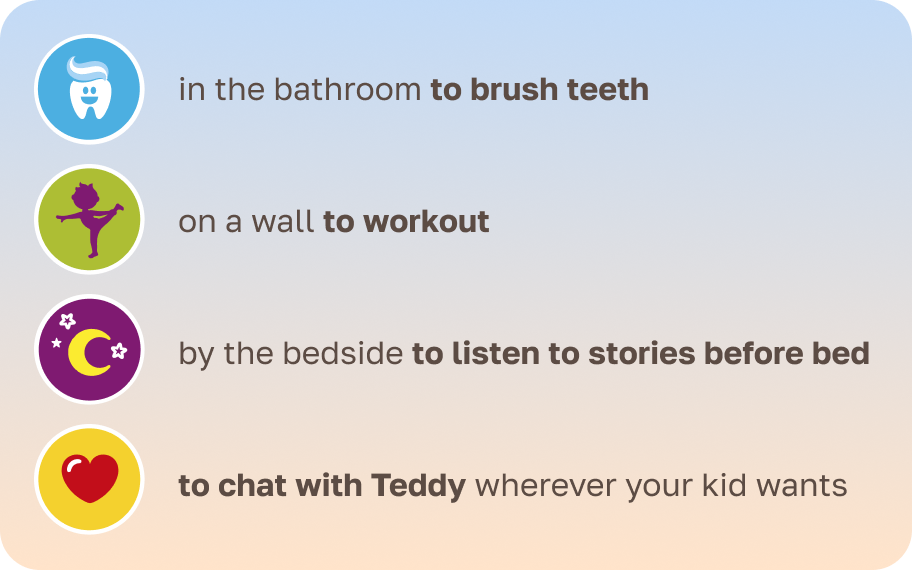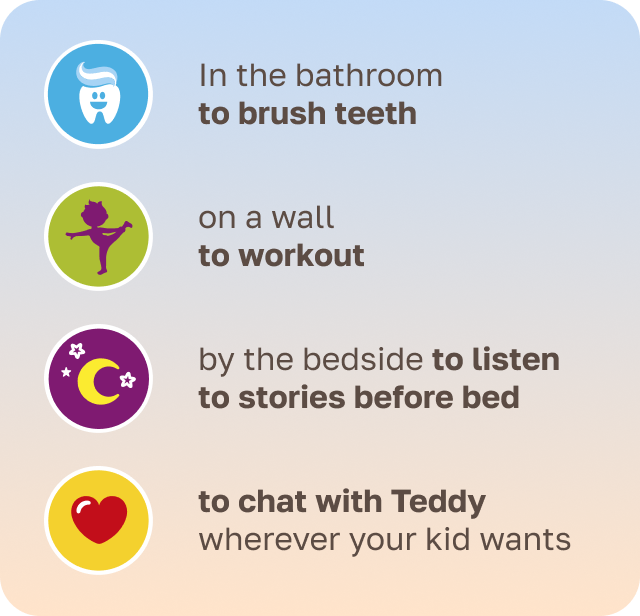 Explore
Early learning sets
Our little explorers can discover such disciplines like basic math, emotions and animal kingdom.
With these sets they can develop critical thinking, emotional intelligence and learn about the outside world and its inhabitants.
Challenge your kid with up to 5 difficulty levels.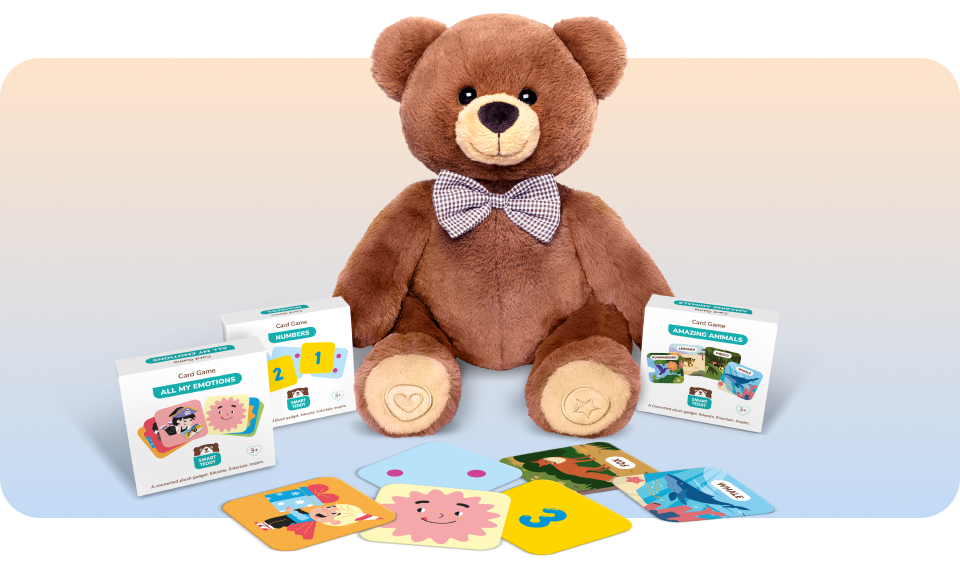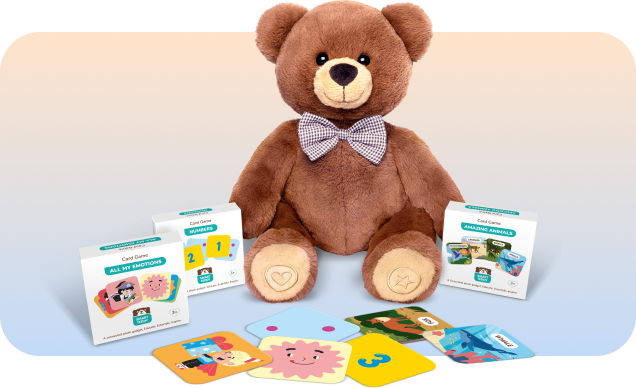 How It Works
Each Smart Accessory has an electronic tag that allows
Smart Teddy to read it, using the Super Paw.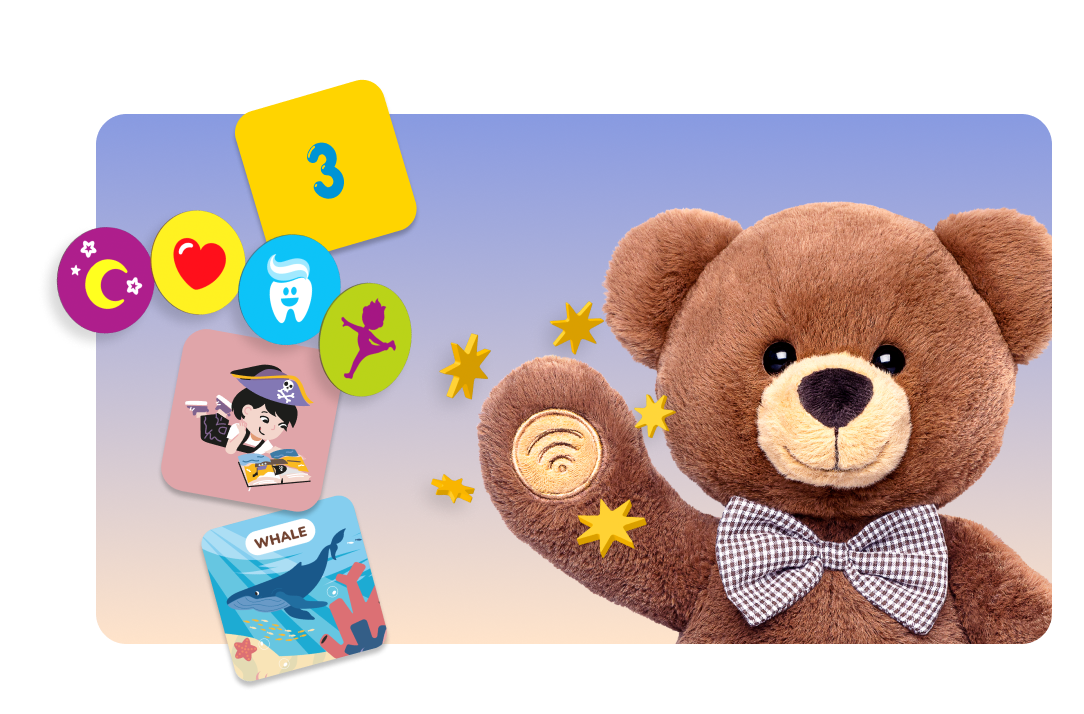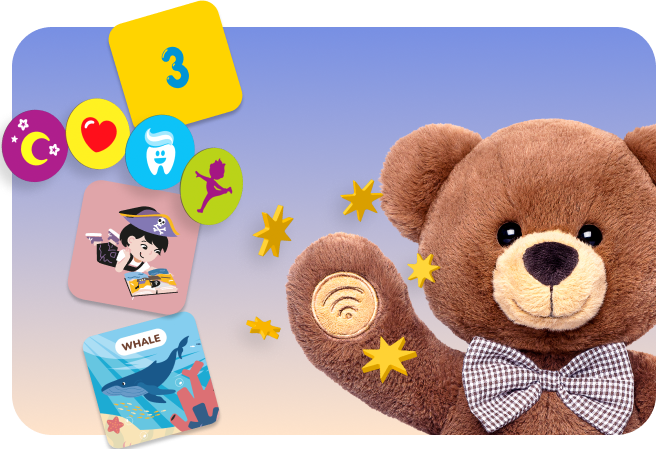 Give an accessory
to your child
Touch it with
the Super Paw
Smart Teddy will introduce
the game and explain the rules
Learning adventure
begins!